Recent market research shows consumers are buying more case ready and value-added meat and poultry products. They see such products as good as or even better than items packaged in the store. Are your case ready products really ready for retail, in every sense of the word? To ensure that people enjoy safe, satisfying meals made with case ready proteins, processors are deploying technologies designed to detect a range of contaminants and ensure product quality.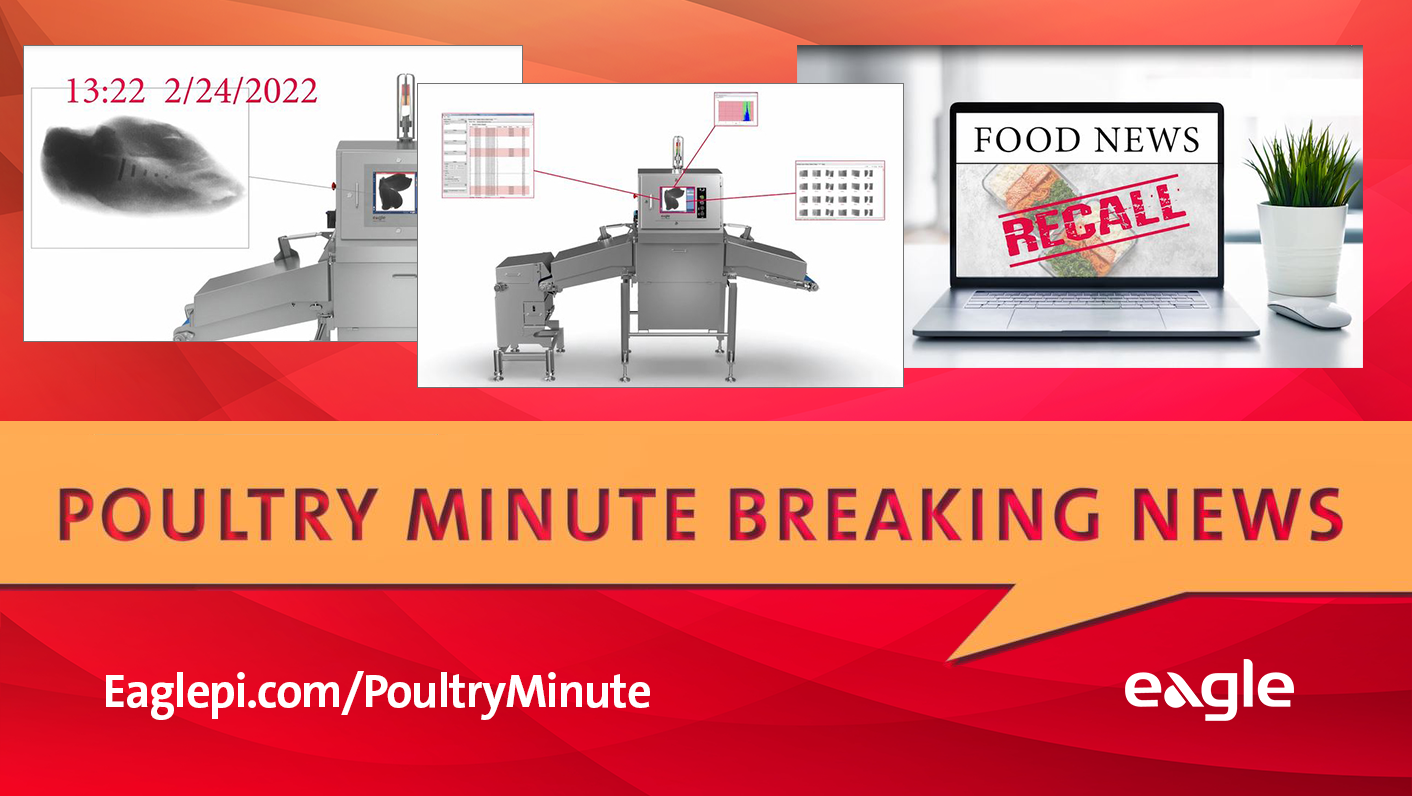 The rise of case ready and value-added meat and poultry products over the past several years has been largely fueled by consumer demand for convenience. Moreover, 25% of consumers now believe case ready meats are better than meats cut and packaged in the store, compared to 9% of consumers who felt that way a decade ago, according to the 2018 Power of Meat study.
Although consumers want shortcuts in meal preparation if they don't think it will impact their eating experience, processors understand that there are no shortcuts when it comes to food safety and quality.
As they eliminate steps for the end user, processors are taking their own extra steps, from portioning to pre-seasoning to packaging and are introducing new critical control points. Advanced x-ray systems are an effective, efficient way to safeguard the integrity of value-added and case ready meats by finding contaminants and conducting key quality control assessments.
Eagle provides x-ray solutions specially designed for use in meat and poultry facilities. Those solutions perform a number of functions, including the detection of physical contaminants such as calcified bone, mineral stone, glass, dense rubber and some plastics. At the same time, those systems can conduct pivotal quality checks in a wide range of packages to ensure consistent, non-damaged products, discover any missing items such as oxidizers, and make sure that the proper amount of portions are in a box or package. In addition, x-ray systems are used to measure total weight, which is particularly important in case ready meats.
Among Eagle's solutions for case ready and value-added proteins is the Pack 400 HC for poultry, which detects a variety of contaminants. The Pack 400 HC is equipped with Eagle's proprietary SimulTask™ PRO imaging software to verify package weight and component count within trays of poultry products.
Eagle also offers a Pack 400 HC solution for red meat applications, including the popular format of ground beef chub packaging. Using customizable technology, processors can scan for contaminants in ground beef packaged in chubs while also ensuring the correct number of metal clips as well as proper portioning to prevent overfills and underfills.
For packaged products, Eagle's portfolio includes the Eagle Pack Series for superior x-ray detection and automatic reject of unwanted materials.
To learn more about the benefits of x-ray technology in inspecting packaged red meats, watch this video: https://www.eaglepi.com/knowledge-center/videos/meat-talk-packaged-red-meat/.
For more information on x-ray technology for a variety poultry products, click here.